Textbook Rentals: To Rent or Purchase?
Textbook Rentals? Until a few years ago, as a college professor, I was completely unaware of college textbook rentals. I learned about it accidentally while checking the shelves of my campus bookstore to see if all the books I had ordered for my courses had arrived. To my surprise, the books were all there but the prices were categorized into "purchase" and "Rental" price. Needless to say, I was thrilled to know that my students had a cheaper option to acquire the required books for my courses. I know that most of my students are under extreme financial constraints, so I am always reluctant to assign expensive books, hence the textbook rentals seemed a great option to me. I also always ensure to make my future course syllabi available as soon as possible, so that students can order their books well ahead of time.
When to Purchase Textbooks
In my opinion, unless a book is evergreen and is likely to be useful for years to come, a student need not purchase a book. In other words, if the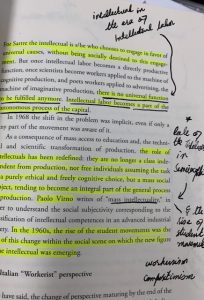 assigned book is integral to the student's area of study and would be useful as a reference/ research resource in the years to come, then they should purchase the book. Here, I think it is important to elucidate some of the cases in which the students should purchase the book instead of renting it:
If the book is one of the most important books in your field of study and is used as a constant scholarly source.
If you are planning to become a researcher with the highest degree in your field and hope to build a personal library.
If the book is a definitive edition and is not likely to change much and if it meets the above two conditions.
If you absolutely need to annotate the book to really understand it (Most rental books will not let you annotate the book). Personally, I like to be able to freely annotate my books.
When to Rent Textbooks
In almost all other cases, especially if you just need the book for a class not central to your field of study or your major, it is absolutely acceptable to rent your books. It is also advisable to rent if the price difference between the purchase price and rental price is huge. Also rent a book if it has no resale value and if you do not see yourself holding on to it for future use or reference. And, of course, if you are on a limited budget then a textbook rental will always be cheaper than purchasing the textbooks.
Textbook Rental Options
Chances are, if you have not had the time to plan, you will probably rent from your college bookstore; this is also more likely if your student financial aid requires you to purchase your college textbooks from the official university bookstore. But if you have time and have the option for online textbook rentals, then you should definitely look for the best option on the internet. Listed below are some of the good sources for textbook rentals:
Amazon Textbook Rentals
As the largest internet bookstore, Amazon offers a wide variety of textbooks for rent. So, it would be appropriate to start your search here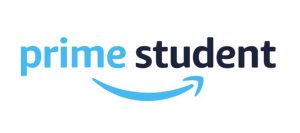 and then compare it with other textbook rental places. You will probably need an Amazon Prime Student account for it, but do search for your textbook rentals at Amazon to compare the prices with your college bookstore textbook rentals and other vendors on the internet.
One major advantage of textbook rentals through Amazon is that you are dealing with an established company that does not only specialize in selling books but, probably, also has the largest inventory of books available through their own site and through their third-party sellers and, of course, all their sales come with the Amazon guarantee and chances are if you are not satisfied with your textbook rental, you can always return the books.
Biggerbooks.com is another online website that specializes in renting college text books and claim to have a large inventory and competitive rates.
Ecampus Textbook Rentals
Ecampus.com also specializes in book rentals, has a huge inventory, and also offers Ebook rentals and sales.
Launched in 2009, Knet Books is located in Kentucky and offers affordable Textbook rentals to college students. According to their website, they also offer free shipping on every order and do not require subscriptions or annual membership. The return process is also pretty smooth, as you can print out a return label from their website to return your textbook rentals.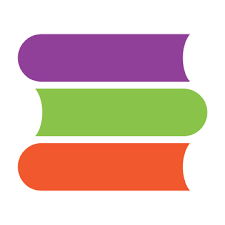 The Nebraska Book Company runs the Campus Book Rentals that offers one of the largest catalog of textbook rentals. They also have been in the business the longest and claim to have "pioneered" the idea of online textbook rentals. It seems their rental prices are comparable with others and they also have a pretty efficient return policy.
Conclusion
These are only some of the options for textbook rentals. The most important thing is to give yourself sufficient time to research, compare prices, and rent your books well in advance. Most professors are already aware that it is better for the students to know of likely textbooks in advance, so chances are you will be able to find out about the textbooks that your professors are likely to use well in time and thus will be able to find the best price for your textbook rentals. It is also okay to email the professors or their department to find out about their chosen books, if the information is not available publicly.