Introduction
TOEFL and GRE. TOEFL (Test of English as a Foreign Language) and GRE are two of the required tests for admissions into US doctoral programs. I often get queries from international students about whether or not they would need a TOEFL as well as a GRE score to apply to graduate programs in English. I am not sure if this policy is universal to all US universities, but at my own university, both these tests are required. You should, however, understand the application process itself to decide which test to take first. (for my General Guide on how to apply to US universities, please GO HERE)
Online Test Prep for improved scores on GRE, GMAT, English, and SAT with a 7-Day Money Back Guarantee at Magoosh – LEARN MORE!
The Application Process
All International admissions to the US universities go through the Office of International Studies of respective universities. The process has the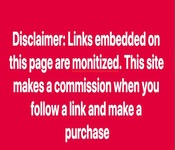 following stages:
General application materials received by the International Office and the Office of Graduate Studies
General materials along with the specific materials sent to the respective college or department.
The department decides to admit a students and sends the information back to the International office.
The International office gets the proof of ability to pay and then issues an F1 Visa form to the student.
TOEFL/ IELTS
In most of the cases TOEFL or IELTS (International English Language Testing System) is required by the office of International/ Graduate Studies and applies to all international students. The students can decide to take either TOEFL or IELTS. In my personal experience, the former is a better test to take.
Exceptions: You are not required to take TOEFL or IELTS under the following two conditions:
If your undergraduate degree is from an English-Speaking country (For example, countries such as England, Australia, New Zealand, or Canada)
If you have a Masters degree from an accredited US Institution.
But to be sure, always ask the Office of International Admissions. Please also ask them about the acceptable score, if it is not always listed on the their website. Since TOEFL is required to complete your application materials at the University Level, you should take TOEFL first, for only when your materials are complete at the admissions office level, would they move your application to the particular college or department.
Graduate Record Examination (GRE)
The general GRE is usually a departmental requirement and most departments will also post a minimum acceptable score . In most cases you will be sending your GRE score directly to the department, and in some exceptional cases, a department might even waive the GRE requirement, or may defer it until you have joined the program. TOEFL, however, unless you qualify for one of the two exceptions above, is never waived for regular international admission into US graduate programs. Please also keep and eye on our Postcolonial Guides Section, as we might soon add some more materials for international students.
TOEFL and GRE Test Preparation
Online Test Prep for improved scores on GRE, GMAT, English, and SAT with a 7-Day Money Back Guarantee at Magoosh – LEARN MORE!
When I came to the United States, there was no internet in Pakistan, so I had to find paperback books on TOEFL and GRE to practice the test, but these days most test practice resources are at your fingertips. Please use them!
It is prudent to take some practice tests before you actually take the test, for so much in these tests is also about the exam-taking skills. If it is not too expensive, enroll into a test-prep program in your country of origin. If you are good with computers, you might also find some online test practice websites. Whatever the case, please do practice some timed test so that you, at least, know what to expect in a real test.
Conclusion
Please note that TOEFL/ IELTS are required tests for applying to US colleges and taking them well in time will esnure that your application is nor delayed. Similarly, the GRE score is also essential for departmental decisions and having a good GRE score will certainly make you more competitive for funded graduate study in the US.