Welcome to Postcolonial Space
Postcolonial Space started in 2002 as an author website. It was then known as masoodraja.com. In 2007, however, I changed the site title to Postcolonial Space and registered it as postcolnial.net. Since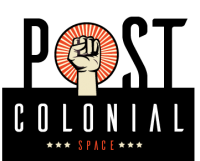 2007, Postcolonial Space has served as a resource on postcolonialism and postcolonial studies to my students as well as the general public.
Over the years, postcolonialism students from Africa, India, Pakistan, and my students from the United States, and from many other nations have visited this site and used its resources in their study, teaching, and research, and this trend still continues. As an Open Access resource, Postcolonial Space enjoys the support and patronage of students and scholars from all across the globe. Besides other accolades, Postcolonial Space was also mentioned as one of the pioneer websites on postcolonialism by a leading scholar on Digital Postcolonial humanities:
. . . Masood Raja's Postcolonial Space (2002) marshalled emerging text-based internet culture to establish and identify key terms, theorists, and stakes for postcolonial thought. (Risam, Roopika. New Digital Worlds: Postcolonial Digital Humanities in Theory, Praxis, and Pedagogy. Northwestern UP, 2018).
Our Mission
Our mission is to offer free and open information on all aspects of postcolonial studies. We are committed to sharing Postcolonial course syllabi, conceptual knowledge, publishing strategies, and knowledge about contemporary trends in Postcolonial Studies. We have also, just recently, started offering free webinars on various aspects of Postcolonial theory and practice and you can always watch the webinar recordings on our Webinar Archive page.
What does Postcolonial Space offer?
As one of the oldest non-institutional academic websites, Postcolonial Space is an ever-growing open academic resource for all those interested in Postcolonialism, Postcolonial theory, and postcolonial literature in its varied guises and permutations. No matter what area of postcolonial studies you are interested in (Postcolonial Africa; Postcolonial Books; Postcolonial writers and theorist etc.), chances are we either have something on it or, if you so request, we can add resources on your requested topic.
If you have ever wondered "What is postcolonialism?" or "what is postcolonial literature," then Postcolonial Space is there to answer such questions. We try to cover pretty much all aspects of Postcolonialism. Chances are if you are interested in Postcolonial Africa, Postcolonial readings of novels and literary texts, or simply any aspects of postcolonial historiography or epistemology, you will find something related to your topic of interest. At this point, the site already offers a wide array of resources on postcolonialism and postcolonial studies. Here is a list of resources currently available on the website:
About Masood Raja
Dr. Masood Raja is the founder of Postcolonial Space and he runs the site in his spare time.
Masood Raja moved from Pakistan, his native country, to America in 1996 after ten years of military service as an officer in the Pakistan army. Raja earned his Masters from Belmont University and his Ph.D. in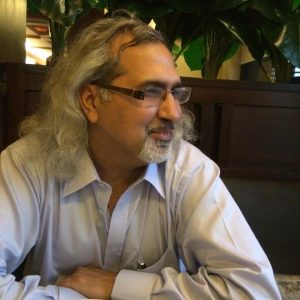 Postcolonial Literature from Florida State University. Raja hopes to foster a better understanding between the people of his primary culture and the rest of the world through his writings, teaching assignments, and other intellectual exchanges.
Author of several books, most recently ISIS: Ideology, Symbolics, and Counter Narratives, Masood Raja is an Associate Professor of Postcolonial Literature and Theory and the editor of Pakistaniaat: A Journal of Pakistan Studies.
How Can You Help Postcolonial Space?
You can help Postcolonial Space grow in several ways:
Write for us!
We welcome any comments or blogs that focus on issues related to Postcolonial Studies, especially essays that focus on Postcolonial pedagogy or that answer, in many different ways, the questions such as "what is postcolonialism," or "what are some major characteristics of Postcolonialism." If you have recently read a good postcolonial novel or seen an older novel from a new postcolonial perspective, we would love to read your views about it. Also, if you teach postcolonial literature and have some insights about teaching a specific postcolonial text or you have some proven pedagogical strategies, please feel free to share those with our readers. We would also love to publish your reviews or teaching notes on various postcolonial novels or authors. You can also send us thematic or conceptual essays on any of the following topics:
Postcolonial diaspora
Postcolonial history
Postcolonial readings of literary texts
Or any other topic of your choice
Join Us!
Please follow the Postcolonial Space Blog, Sign Up for our Newsletter and share your ideas by adding your comments to various blog articles. You can also help us tremendously if you use this website in your classes and encourage your students and colleagues in helping us improve the Postcolonial Space and resources on Postcolonialism.
You can also help us in any of the following ways:
Visit Postcolonial Space often and make use of the postcolonial studies resources.
Recommend the Postcolonial space to your friends, students, and colleagues.
Add our website link to your blog or website.
Questions/ Suggestions about Postcolonial Space?
Please feel free to contact us with your suggestions or questions. If you are planning a conference, an edited volume, or a Journal Issue and would like to post your Call for Papers on the Postcolonial Space, please submit your CFP and we will post it on our Blog.
Please feel free to contact us.