Scholar's Corner: Our New Initiative!
I want to share an exciting new addition to the resources on our website: Scholar's Corner! We have decided to include writings, opinions, and interviews of established and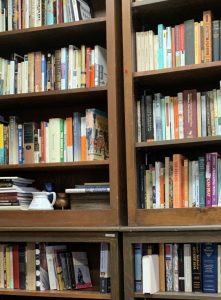 emerging postcolonial studies scholars on our Scholar's Corner.
In fact, we have already published three interesting pieces by three postcolonial scholars: Dr. Nyla Ali Khan, Dr. Shahid Siddiqui, and Dr. Zia Ahmed. Please do read these articles, share them with your friends, and, if possible, engage with these scholars through the comments section:
Join Us!
Please bear in mind that the Speaker's Corner isn't only for established scholars: if you are involved in postcolonial studies as a student, teacher, or as a young scholar, you are more than welcome to contribute to our conversation. You are also welcome to contact us to nominate anyone that you think should be featured and included on our website. Please use the link below to share your ideas with us:
How to Support our Mission?
Our mission is to transform Postcolonial Space into one of the most trusted and useful Open Resource for the scholars and students of Postcolonial Studies. You can support us in many ways, but some of the following actions on your part would be extremely helpful:
Contribute to our discussions through your comments.
Share our articles with others through email and social media.
Link to our website.
use our website in your teaching.
Contact us to let us know what else you would like us to add to the website.
Thank you all so much. Please do share your ideas and recommend potential contributors for the Scholar's Corner!!