MW 3:30-4:50 pm
Introduction:
This course aims to introduce you to the major critical approaches available for analysis and appreciation of literary works. The terms theory and literature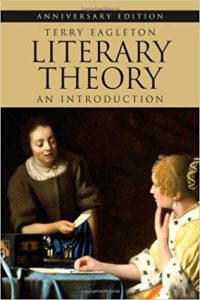 themselves are not free of controversy and have been defined in numerous, often conflicting, ways. This course will apprise you of the major debates in the field of literary theory and their impact on the critical reading of literature in particular and the real-life culture in general.
We will also discuss the politics and poetics that constitute what we perceive as literary and the role of the academy and popular culture in defining and refuting any hard boundaries. In today's world, literary theory is increasingly in constant embrace with the culture, and this course will take into account the overlaps and the disjunctures between the critical and the cultural theory.
Discussed also will be the role of literature in defining or articulating the world around us, and, in certain cases, the role of literature in normalizing the hegemonic drive of the powerful. Such an approach to literary theory will make us question our own privileged place in the university setting and, in the world, and help us articulate personal goals of becoming politically aware and culturally diverse world citizens. Throughout this course, we will attempt to relate our in-class activities to the world of the lived experience beyond the university campus.
This is a demanding and writing-extensive course, so please come prepared for a challenging and mentally stimulating experience.
Required Texts:
Class Reader [To be provided by the Instructor]
Eagleton, Terry. Literary Theory: An Introduction, 2nd Edition.
Major Assignments
Journals
Presentations
Mid term
Final Paper
Class Schedule will be posted soon!!