In one of his interviews, while speaking on the relevance of postcolonial studies, Dr. Raja said that the postcolonial world can understand their conflicts and issues better by reading and discussing postcolonial literatures. I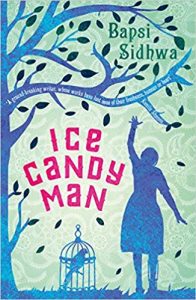 endorse this point of view because I, being a student of postcolonial literature myself, have found that imaginative literature can help us understand the world around us.
The other day while I was discussing Bapsi Sidhwa's Ice Candy Man with my M.Phil English students, the students said that they could never have realized how dearly Pakistan was created because of the number of sacrifices and the atrocities faced by the then generation in 1947. The major point that perplexed the was one important question: how did the people who had lived together for hundreds of years, all of sudden became enemies of each other because of the mental geographies created by the new geographical boundaries between India and Pakistan.
The Story of Ice Candy Man captures the moments a year before 1947 and one year after the partition covering a three year narrative set in Lahore. During these three years, not only friends become enemies but also Shanta, The Ayah of Lenny, transforms from a beloved person to a victimized and devastated person only because of these mental geographies.
So, the narrative in the Ice Candy Man traces back the origin of the destructive history of two major countries of South Asia and explores the root causes of the bitterness that has not allowed the two nations, so far, to become friends or to become less hostile to each other. The socio-political divide created by the European rulers of that time still continues to exist and is fed continuously through nationalistic narratives without any respite till today.
While the novel taught my students the narrativized history of the atrocities committed during the partition, it also encouraged them to think differently about the Pakistan divide. While reading and discussing the novel, we all realized this conflict should to be debated on the table rather than on the war front if the people of this area want to progress for the benefit of humanity.
Our collective realization, thus, was enabled by carefully reading a novel and then relating it to our past and the present!