This site has now been monetized and those of you who frequent Postcolonial Space often might have noticed that lately some contextual ads have started appearing on the site.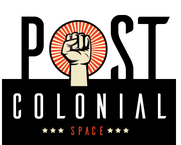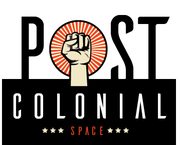 While I personally have tried not to make the site cluttered with the ads, it can still be a jarring experience for some of you who have followed this site for years. My purpose here is to briefly explain why I have monetized the site by contextual ads and affiliate links to both my sites (the other being Cross Cultural conversations).
I host all my sites with TMD hosting, a very affordable hosting platform, and I am also solely responsible for maintaining these sites. Recently, I had to change the hosting service from "shared hosting" to a dedicated server; this has made my sites faster and more secure. Unfortunately, this is a pretty expensive option and I have to bear the costs without any institutional support. It is primarily because of these rising costs that I have, finally, decided to place ads on my website.
Full Disclosure

To be clear, I provide the details of the kind of ads placed on both my websites:

Postcolonial Space: Amazon Affiliate links and Media Net Contextual ads.

Cross Cultural Conversations: Amazon Affiliate Links and Infolinks Contextual ads
Now, I will still ensure that the content provided on both my sites is useful and of high quality. Just as a guide, please note that my education writings mostly appear on Postcolonial Space and my political and general writings are posted on Cross Cultural Conversations.
How Can You help?
The best way to help me is by reading and responding to my writings. But here are a few other steps you can take:
Please sign up for our mailing list (The window is in the sidebar)
Pleas pass on the news about Postcolonial Space and my other site to your friends, colleagues, and students.
When I post a blog link on FB or Twitter, please do not only like it "there;" Please also follow the link, read the article, and then comment and pass it on.
Most importantly, your regular visits to the website will help me in learning of your needs and in being responsive to your requests.
Thank you all so much. Now, please go and spread the word about Postcolonial Space:)